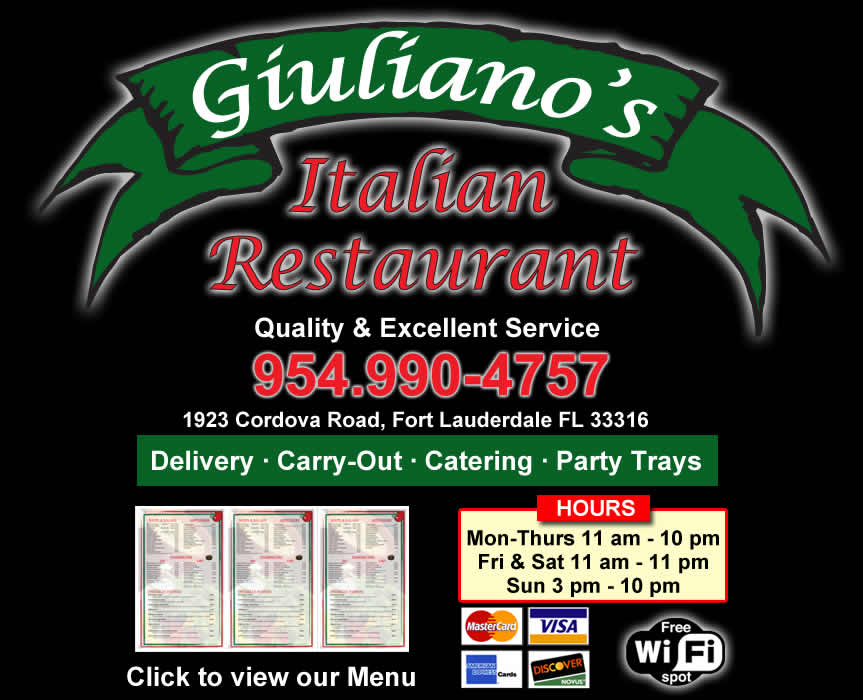 Giuliano's Italian Restaurant is located on the South Side of SE 17th Street in the Harbor Shops Plaza, Fort Lauderdale.
We are Fort Lauderdale's Finest Pizza and Italian Food.
Visit our Sister Restaurant:
Zuccarelli Italian Restaurant ∙ Since 1983
1340 N Federal Highway ∙ Pompano Beach, FL 33316
(Accross from Pompano Beach Golf Course, Just south of 14th St on the East Side of Federal in the Belcrest Shopping Center)
954-941-1261
Same owner of Giulian's Italian Restaurant
Same Quality and Excellent Service.